SmartyGrants Consultants
SmartyGrants does not provide consultancy services, however we are pleased to profile the following preferred suppliers of advanced grantmaking and SmartyGrants services.
---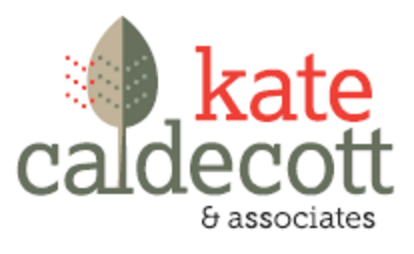 Kate Caldecott & Associates
KATE CALDECOTT
0447 227 598
Kate@katecaldecott.com.au
katecaldecott.com.au
Find Kate on LinkedIn
ABOUT: Passionately aware that well-executed grants have the power to change people's lives, Kate focuses on reforming and streamlining grants programs, program evaluation and making the most of SmartyGrants.
Kate is the former Executive Director of the Australian Institute of Grants Management and a founding member of the SmartyGrants leadership team. Having worked in the public, private and not-for-profit sector, she has a unique combination of technical know-how, hands on managerial experience and practical understanding of program development.
Clients vary in size and scope, from large entities such as Australia Post to smaller foundations building in better grant evaluation. With years of experience in grants management, developing tools for grantmakers and building cross-sector relationships between government agencies and philanthropic organisations, Kate has a deep understanding of the philanthropic and government grant landscape.
LOCATIONS: Services offered nationally

SERVICES OFFERED:
Grantmaking program review:
Grant Design: From the strategic plan through the acquittal forms, we will review each element of the program to ensure that it efficiently and effectively supports your mission. More info
Grants Program Management: How to best process the important elements of application, assessment, awarding, payment, monitoring and acquittal. How to ensure that you are running a fair, ethical and financially sound program. More info
Grant Evaluation:
Evaluation Framework: How to identify the best performance indicators and support your grantees in collecting useful data. More info
Putting It All Together: How to analyse the data to know what does, what doesn't work at the program level, communicating your successes to the community, and incorporating lessons learned into the next round of grant planning.
Maximizing SmartyGrants:
Setting up an Implementation Plan: Setting up a practical SmartyGrants implementation plan which builds each element of the process, such as application, assessment, acquittals and evaluation, to get started with SmartyGrants.
SmartyGrants Tune-ups: Checking in to make sure you're using the system to its full capacity, ensuring that the system is tuned to your workflow, addressing ongoing program and staff changes and introducing a practical staged improvement plan. More info
---

Streamlined Grants Management
LESLEY COOPER
+61 2 9440 2086
+61 438 402 086
Email: sgm@compositeinformation.com.au
Website: streamlinedgrantsmanagement.com.au
ABOUT: Specialising in SmartyGrants consulting, our purpose is to save you time and help you set the software up to get maximum benefit for your particular program/s and processes as efficiently and painlessly as possible. As one client said: "The expertise meant that we short cut a lot of working out how to do things and got straight into the processes''.
All consulting is delivered by the principal consultant, Lesley Cooper.
Streamlined Grants Management is a division of Composite Information which Lesley founded in 1998 to provide niche, innovative business/systems consulting services. In 2013 a Government Agency engaged Composite Information to evaluate SmartyGrants and Lesley learned it inside out. Impressed by the system, having first-hand experience in the importance of setting it up expertly, and seeing how much time it saved (estimated by her client at 8-12 weeks), Lesley approached Our Community about providing the first SmartyGrants consulting offering and Streamlined Grants Management was born.
Government agencies: Composite Information is a Registered and Advanced Registered Supplier on the NSW Government ICT Services Scheme.
Please visit our website to read what our clients have to say about our SmartyGrants consulting services.
LOCATION: Based in Sydney, we offer our services throughout Australia and welcome international clients.
SERVICES OFFERED:
We tailor our consulting to match your timeline, budget and the capacity of your internal grants administration team. We work collaboratively with you, guiding you through the decisions you need to make, showing you options and implications, and transferring knowledge to your team.
We help you design SmartyGrants to meet the needs of all stakeholders:
Streamlining your internal processes to achieve maximum efficiency, transparency and robustness,
Providing an experience that is as easy as possible for your applicants and grantees,
Delivering the information you need to report on, and
Considering the specific requirements of your grants program.
We save you time designing and implementing SmartyGrants to get the full benefit of its functionality for your particular needs. We help as little or as much as you need:
getting you started,
guiding and supporting you, or
doing the implementation for you.
We often hear clients say ''we don't know what we don't know''.
We have seen clients who have been using SmartyGrants in a basic way for years, missing out on features like the Contact Directory, Standard Fields, Funding/Budgets/Payments, Mailouts, Acquittals and more, as functionality is regularly added to the system.
To help you get maximum benefit from SmartyGrants we can ''audit'' your account to identify features and functions that you're not using. We take the time to understand your program and reporting requirements, so that we can tailor the ''audit'' results to your needs and show you how to set the system up to deliver the information you need to report on.
In our experience, most people prefer to evaluate how a system is going to work with their own program details, application forms, assessment processes etc. rather than from a generic product demonstration. Streamlined Grants Management can tailor a trial to your program/s and walk you through the prototype to fast track your evaluation (one client estimated this saved them 8-12 weeks learning and evaluating SmartyGrants) and help you answer the following types of questions:
Will SmartyGrants meet our needs? Are there any shortcomings?
What are the benefits of using SmartyGrants?
What is involved in setting up SmartyGrants?
How does SmartyGrants compare with other systems I have looked at?
For further information please visit streamlinedgrantsmanagement.com.au